Quick Details
Type: cross stitch embroidery tool Place of Origin: Anhui, China Model Number: KK-E-01
Name: Cross Stitch embroidery hoop Color: Nature Diameter: 8cm/10/13/15/18/20/23/26/30/33/36/40cm
Feature: cross stitch frame hoop embroidery hoop Material: Bamboo
Weight: 17g,20g,23g,32g,35g,40g,40g,53g,70g,72g,78g,82g Keyword: Cross Stitch embroidery hoop
MOQ: 50 pcs (Free choice of size) Usage: Embroidery, sewing, knitting and decoration.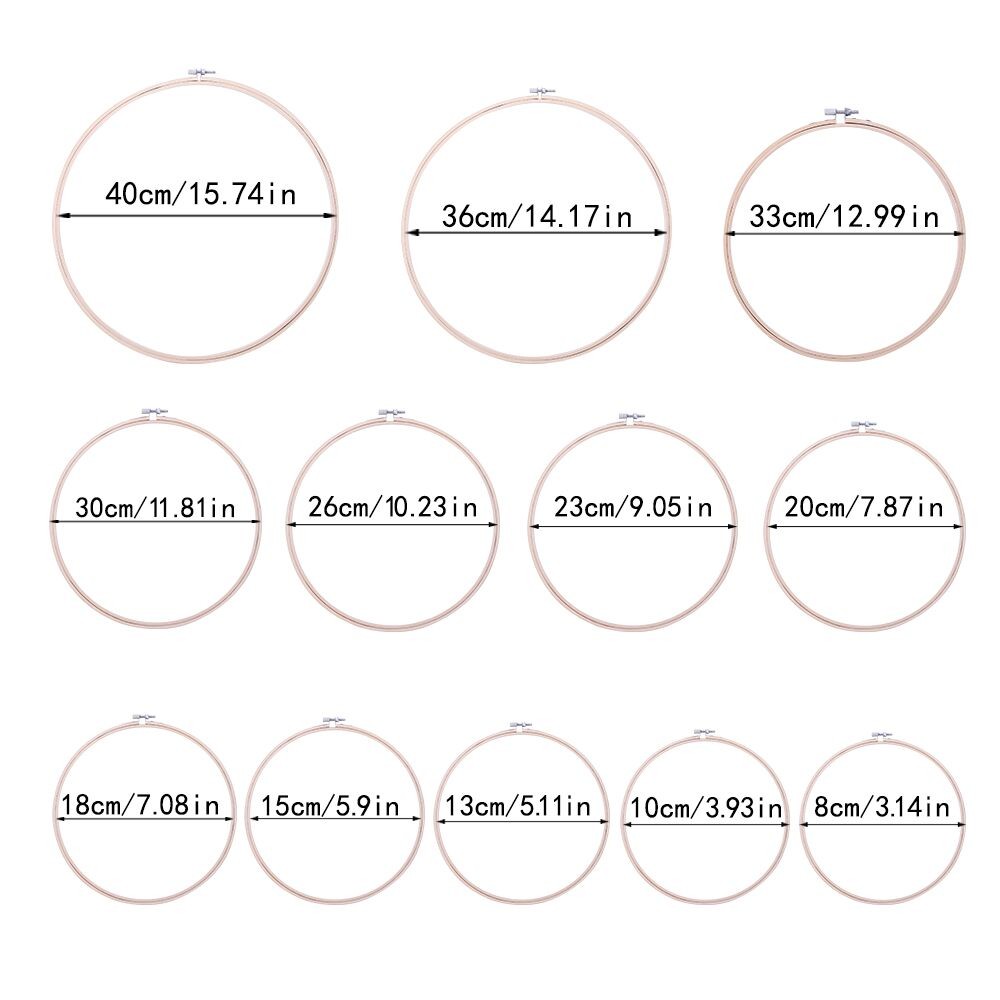 Embroidery hoops are cheap and fun way to decorate walls, and a great way to display a special piece of fabric that's too nice to keep in your stash.
So simple to use. Open the hoop up by loosening the screw on the side, Stretch your fabric out over the smaller (inner) hoop, put the larger hoop over the top and gently pull the fabric tight while tightening the screw. Once you are sure the fabric is evenly and tightly stretched tighten the screw all the way and carefully trim off any excess fabric from the back. Use them in your wedding as decorations. Super cute.